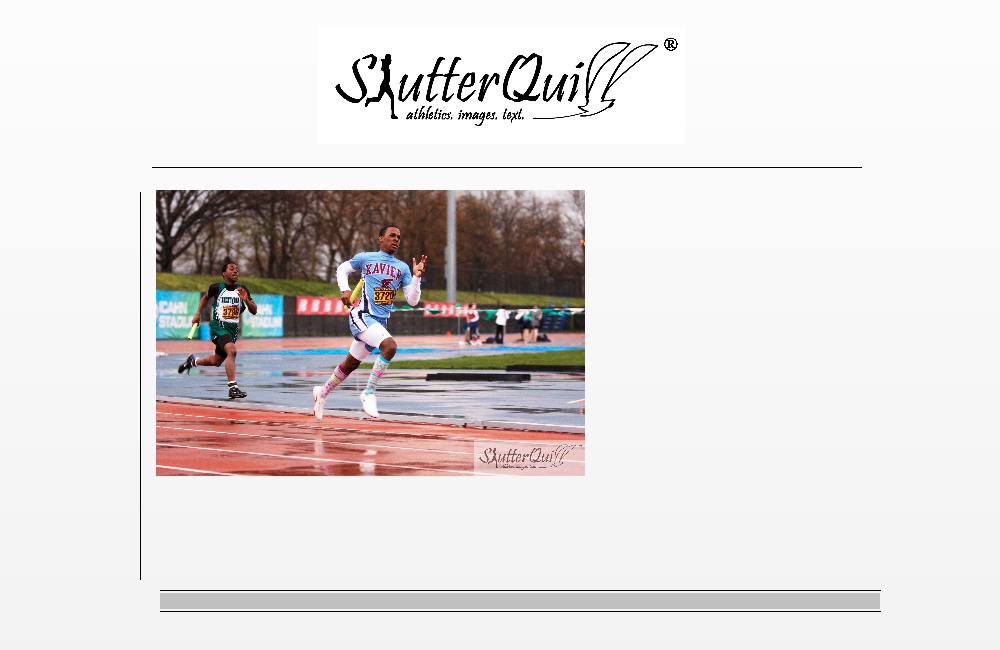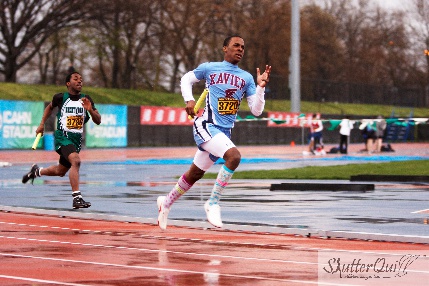 April 16, 2011. Icahn Stadium, Randall's Island, NY USA -- New York Relays Outdoor 2011. It was a chilly and wet day. Spikes were inevitable. Athletes weren't bothered by the rain or the slippery track. They pushed themselves at the annual New York Relays. In this image, an Athlete from Xavier High School competes in the 4x400m relays, sprinting ahead of Brentwood, and oblivious of the dangerous puddles.

Xavier High School being chased by Brenthood in the 4x400m relays.

®

Copyright © 2008–2014 ShutterQuill LLC, all rights reserved. The ShutterQuill® name and Logo are Trademarks of ShutterQuill LLC.