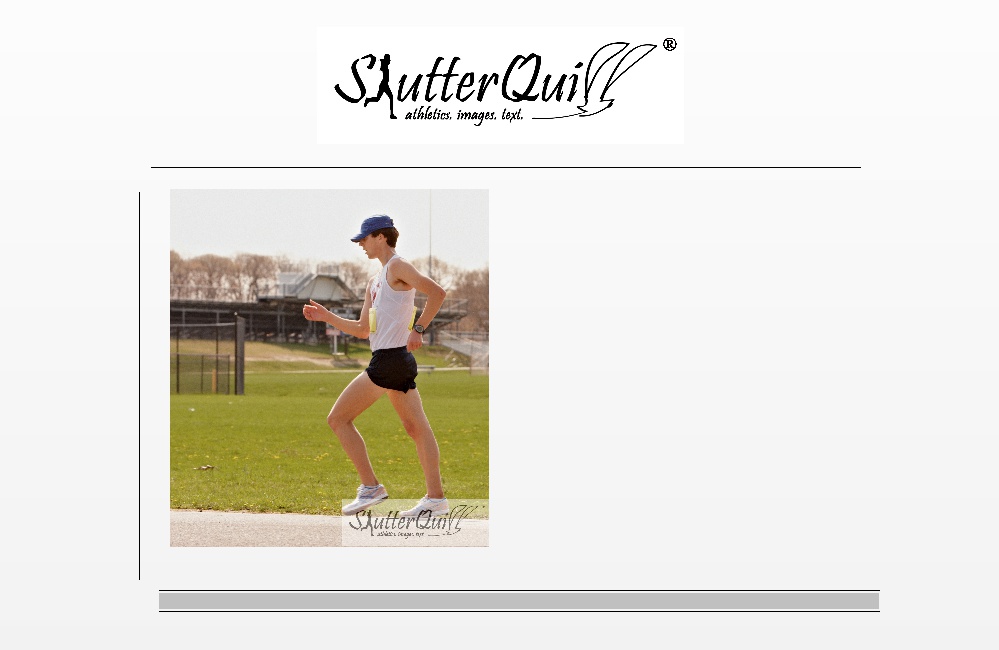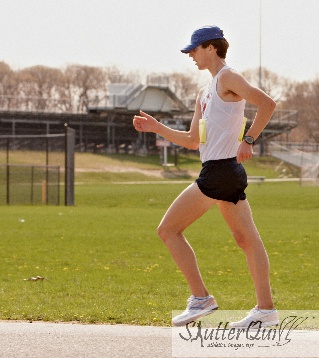 April 11, 2010. Sachem North H. S., Lake Ronkonkoma, NY --USATF Race Walk World Cup Trials 2010. Trevor Barron, 17, competing in the Junior (U-20) Men's 10k event. In this frame, fluid propulsion is achieved as the forward leg toes off and the swing leg is about to heel strike into the next stride. Trevor drops the hip of the swing leg slightly to produce pelvic list, or a tilt or rotation of the hips to level the center of mass. Proper execution of technique is what led him to finish 1st in this event --43:05. 00. Updates: Trevor came in 9th in 45:17 in the Junior Men's 10k at the 2010 World Race Walk Cup in Chihuahua, Mexico, May 15 & 16.

Trevor Baron competing in the Junior (U-20) Men's 10k Race Walk. This frame demonstrantes proper toe off and heel strike.

®

Copyright © 2008–2014 ShutterQuill LLC, all rights reserved. The ShutterQuill® name and Logo are Trademarks of ShutterQuill LLC.