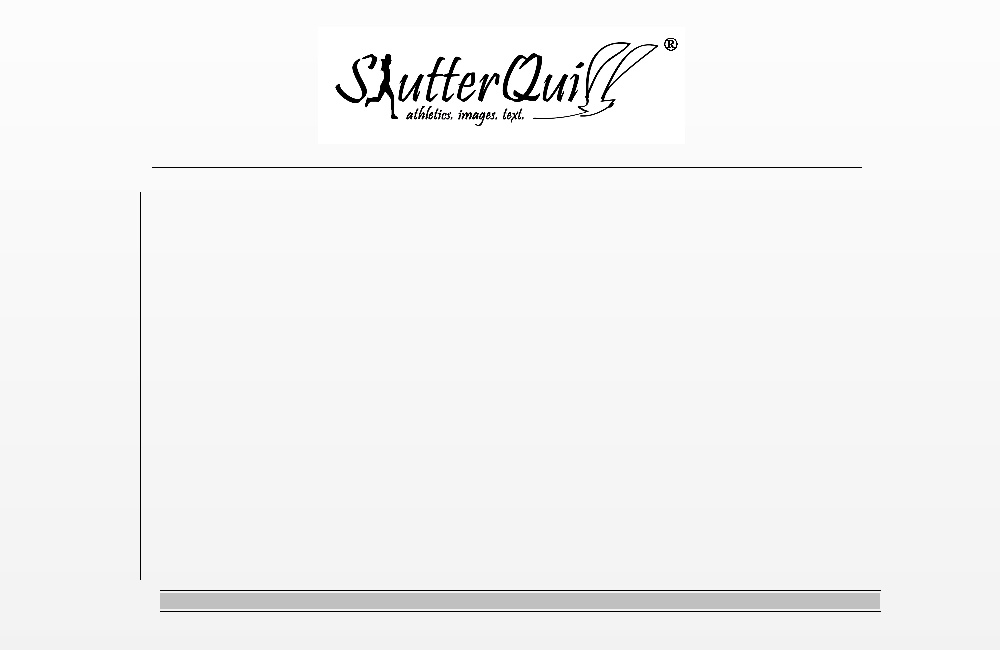 Hello, pleasure to meet you...


I know what you're wondering: is this the website? Obviously not. It's plain, I know. I just didn't want to write 'under construction' like most sites that haven't been completed yet, as mine isn't. However, it will be completed very soon. I'm sure you will be pleased when it is complete.

This site will focus on the multi-dimensional aspect of athletes who compete in cross-country, indoor & outdoor track and field, race walking, mountain and trail running, and marathon. In addition, because I am a photojournalist, writer, and educator, I will capture any image that structures the consciousness of athletes: they are, after all, multi-dimensional.

I'm sure you would like to see some of my editorial work: you can visit the editorial image area
here
and
here
. Both contain just a few of the thousands of images that you will be able to view in the future; and the dates on the images will reveal just how busy I was over the past five years in producing content for ShutterQuill
®
.

Until the ShutterQuill
®
site is complete, I hope that you continue to appreciate photojournalism, writing, and education.

Copyright © 2008–2014 ShutterQuill LLC, all rights reserved. The ShutterQuill® name and Logo are Trademarks of ShutterQuill LLC.

®